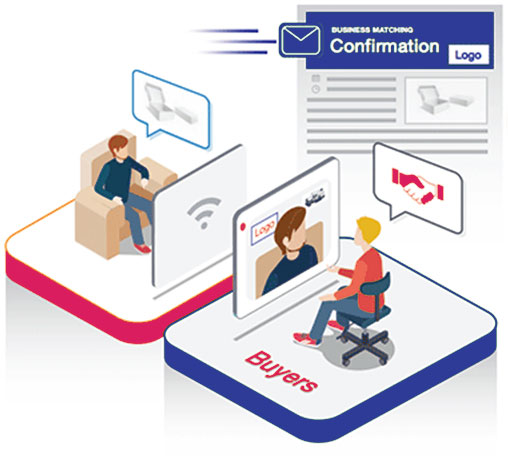 Opens Now! INTERMACH Physical Exhibition Today at BITEC, Bangkok or alternative visit our Online Exhibition if you're not in Thailand
INTERMACH proudly presents "INTERMACH Virtual Exhibition", an exclusive online exhibition plus digital showroom service, for you to find your perfect suppliers suited to your industry and business needs. The online platform takes place on 23-26 September 2020, along with the physical exhibition at BITEC, Bangkok. This dynamic virtual event allows you to interact virtually with over hundred quality exhibitors and suppliers.
INTERMACH Virtual Exhibition will provide you with the opportunity to do business remotely, network from anywhere in the world and learn on a scale like never seen before. It equips with easy to navigate search options and simulate real participating experience at live at comfort of your own space. The event is completely free to attend.
Highlight Participating Companies
INTERMACH Virtual Highlight Features
Meet over
hundred exhibitors
Sourcing & connect
with suppliers digitally
Professional customer
service available
Virtual meeting &
networking
Easy access via
computer & mobile device
Free to attend

Informa Markets - Thailand
428 Ari Hills Building 18th Floor Phahonyothin Road, Samsen Nai, Phaya Thai, Bangkok 10400
© 2019 Informa Markets | Unsubscribe
If you wish to unsubscribe, please click on the link below.
Please note this is an automated operation.
http://online.ubmthailand.com/u/114PwrEZrFeJc